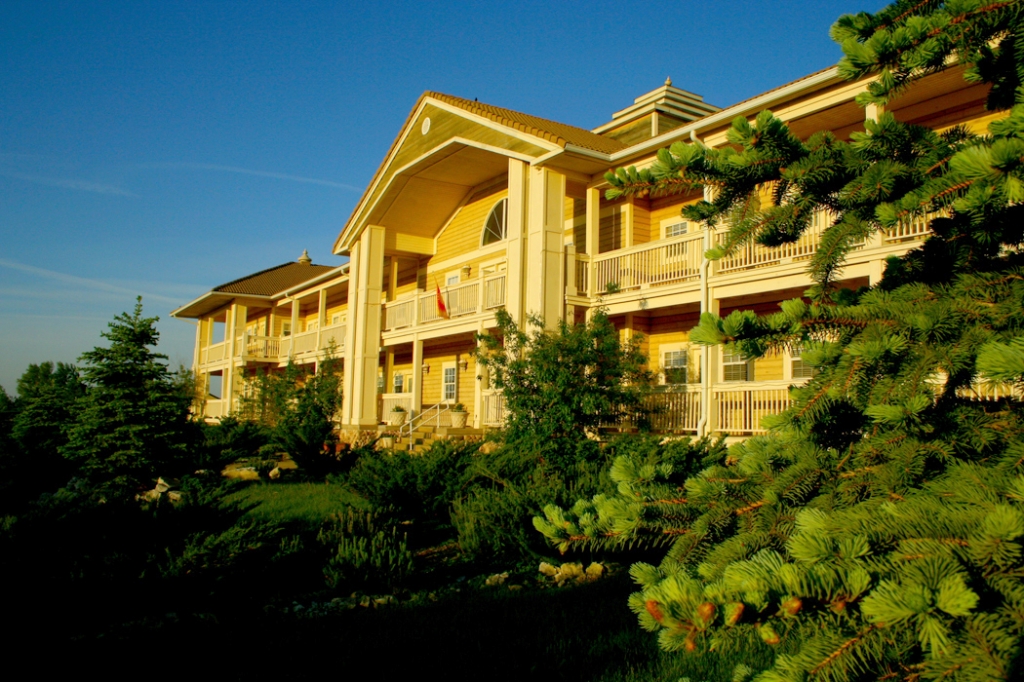 The Rukmapura Park is designed to provide an ideal home away from home for vacation and business travelers. We warmly invite you to be our guest.
In the tradition of European Country Inns, The Rukmapura Park offers quietly elegant suites in a magnificent spruce and pine hotel, designed and built in the graceful architectural tradition of Maharishi Sthapatya Veda.
Set on 250 acres of rolling hills, streams, woods and native prairie, the Rukmapura Park offers several miles of walking and jogging trails.
Hotel Services & Amenities

Each suite is finely appointed with extensive wood finishes and marble fireplaces.
Complimentary continental breakfast buffet with select packages
Billiard Table & Sports Lounge
7 miles of nature trails
Guest Suite Amenities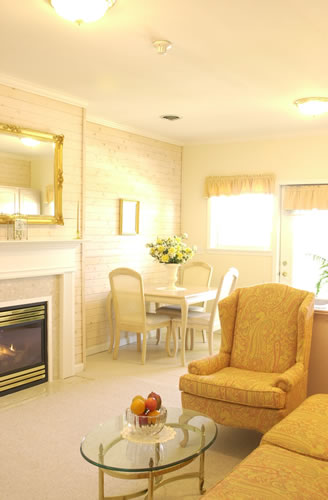 Spacious Suites (from 600 to 800 sq. feet)
Marble fireplaces
Satellite TV with over 100 channels
Full kitchen and washer/dryer in most suites
The San Francisco Room Dining Hall features a sports lounge and billiard table. The San Francisco Room is also available for meetings, events, and conferences.
While staying at the Rukmapura Park, there are many cultural, entertainment, and recreational amenities within a few minutes walking or driving distance.